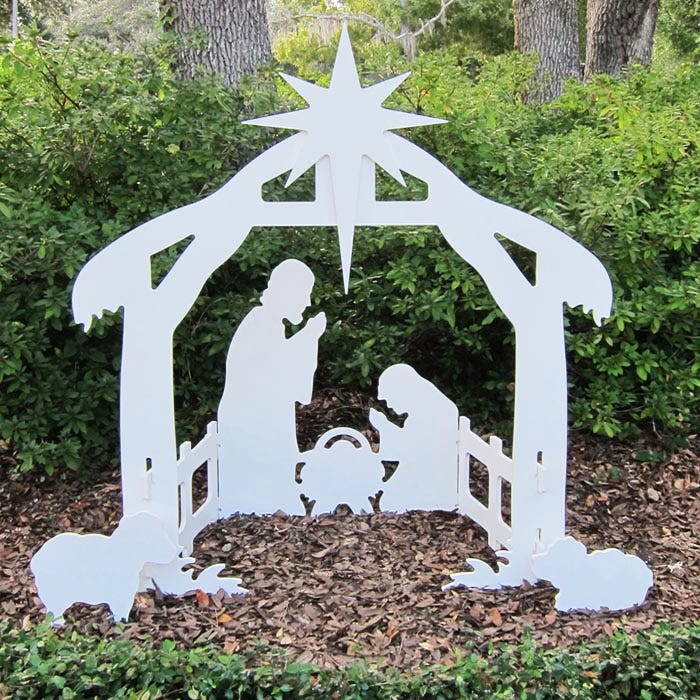 No Hassle Puzzle Piece AssemblyClick to see how easy!
Holy Night Outdoor Nativity Set
In Stock
Orders by 2PM EST ship today!
Our best-selling Outdoor Nativity Set, the silhouette style Holy Night Nativity complements any yard without looking overly commercial. Proven durable in thousands of yards from the Yukon to the Caribbean, it is the perfect way to make your home a beacon for the true meaning of Christmas!
Key Features:
Measures 50" tall x 46.5" wide x 23" deep – the ideal size to make a statement in the average-sized yard
Comes in a compact, reusable 45" x 30" x 2" box – easily repacks and stores until the next holiday season
Constructed from durable 1/2" thick, marine-grade PVC - built to celebrate with your family for many seasons to come!
Hassle-free, 5-minute slide-together assembly – even the littlest hands can join in on this family tradition!
Aluminum staking kit offers easier installation in tougher ground and is proven to withstand harsh winter weather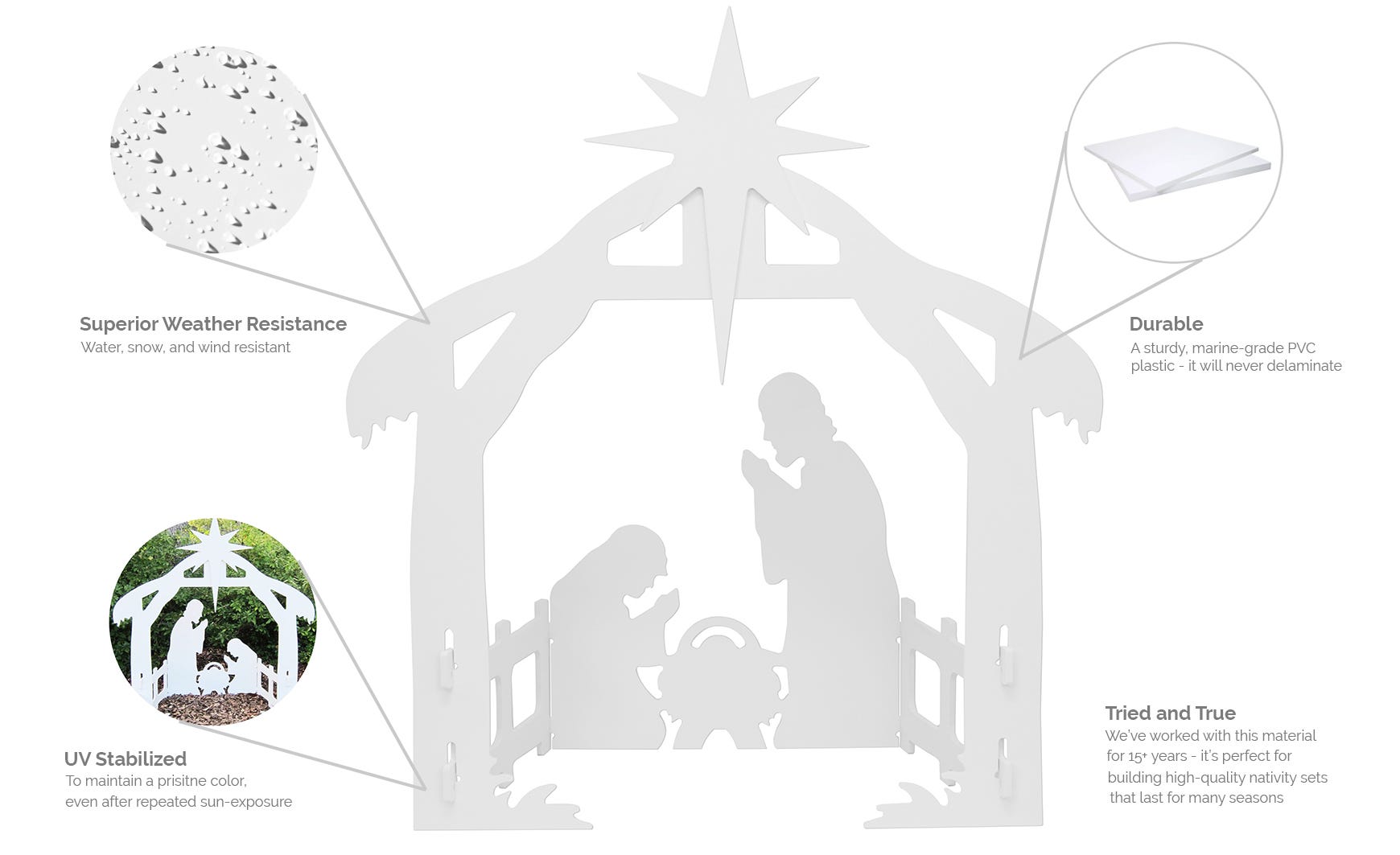 No Hassle Puzzle Piece Assembly Click to see how easy!
---
Frequently Bought Together
---