Please Select
Select your product options to view availability.
Key Features:
Christmas Believe Sign Decoration
Small and Large Sizes Available to Fit Any Space

Small: 21" wide x 13.5" tall x .25" thick
Large: 42" wide x 27" tall x .5" thick

Composed of Marine Grade Plastic Designed to Last Many Years
Can be Hung on Your House or Displayed in Your Yard

Large sign includes stakes and brackets for placing in yard
For hanging purposes, hanging tools must be sourced separately (Options include: Double stick tape, twine/fishing line, etc.)

Add this Symbol of Peace to your House for the Christmas Holiday
Our Material is a Marine Grade Plastic PVC Sheet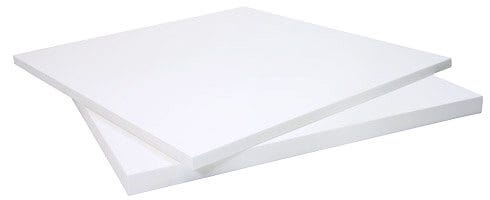 Designed to withstand harsh marine conditions, this material will last many seasons in your yard. It is a homogeneous material and therefore cannot delaminate and will never require painting. It is UV stabilized to maintain a pristine white color. This material has largely replaced plywood as the primary marine substrate material because of its durability.
How can we guarantee the material will hold up?
Our primary business is manufacturing plastic component parts for the marine industry. We serve over 200 of the worlds leading boat builders with fabricated plastic parts. We are a trusted vendor of boat builders such as Sea Ray, Scout, Boston Whaler & many more. We are the leading consumer of plastic sheets in the industry and have worked with this material for 15+ years. As the leading consumer, we have great purchasing power with the material. This lower material cost is passed on to our customers as is evident by our pricing compared with other competing products.
We have also been fabricating these nativity sets for over 8 years and selling them to local Christmas tree stands. This project was originally started because we saw it as an opportunity to make something we would be very proud to offer, while also helping to supplement some of the seasonality of the boating industry. It is a win/win to be able to offer such a nice and meaningful keepsake while also keeping our employees busy and employed through the winter. This is our eighth year offering the nativity set online and we are pleased to say we have only received positive feedback about the look and quality of the material.